Start Your Journey Through the SunWize Process Now
SunWize is your trusted source for rugged and reliable stand-alone industrial power solutions and electronic assemblies.
Why SunWize
SunWize Power & Battery designs and builds reliable, stand-alone industrial power solutions and electronic assemblies for integration into OEM products and field applications. With over 25 years of proven reliability in extreme environments, our solar, battery backup, and hybrid power systems are pre-engineered, assembled and tested for easy installation and minimal maintenance. We work with Governments, small to medium sized businesses and Fortune 500 companies in a diverse range of
applications
.
Our Process
As a SunWize customer, you will be assigned an experienced account executive who will understand your specific business needs. Our streamlined five-step process includes:
Site and Load Analysis
System Proposal
Engineering & Design
Production & Testing
Delivery
Capability
If you're looking for turnkey systems, OEM integration, or something custom, we can help. We also offer a broad spectrum of remote power system solutions, such as:
Preferred & Trusted by These Quality Organizations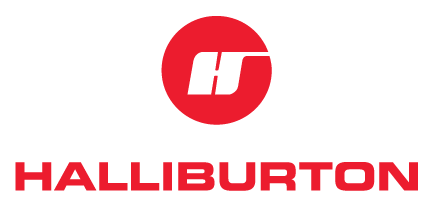 1. Site and Load Analysis
There are five elements to site and load analysis. 1. Determine your power consumption demand; 2. Optimize power consumption demand; 3. Set the size of the battery bank; 4. Determine your zone and the daily sun hours available daily and; 5. Set the size of your array.
2. System Proposal
The system proposal goes beyond the site & load analysis by factoring in additional site requirements such as weather resistance and durability. In this stage, our Engineering Team considers the location, terrain, wind, saltwater exposure, weather exposure, and other environmental factors in order to address any additional structural requirements. All of these factors are evaluated and included in the proposal so there are no surprises in store for you when it comes to system installation and deployment.
3. Engineering and Design
In this critical stage, the SunWize Engineering Team addresses any additional stress-levels anticipated for your system. They then find ways to reduce costs and streamline design to improve the ruggedness and efficiency of your system. The Team also works out the system logistics to ensure that everything is designed and built in accordance with federal, state, and regional laws.
4. Production & Testing
Each SunWize system goes through a rigorous itemized testing process to ensure the system meets all of your power requirements. Only after your system has been tested and approved by our Quality Assurance Team will it be shipped to your chosen location. This process guarantees you a quality system built to our exacting SunWize standards.
Increasing Demand for Connectivity & Autonomous Power
SunWize offers a competitive advantage to businesses in a variety of burgeoning and rapidly changing fields, such as automation, oil & gas, security, environmental monitoring, wireless communication, and many others. Our expertise is powering an increasingly interconnected world built on IoT sensor networks, cameras, energy and water infrastructure, weather stations, and much more. This equipment is often located where there is no access to the grid. The primary technologies that enable these devices to run autonomously and with limited human interaction are batteries, solar modules, generators, fuel cells, thermoelectric generators, and electronic power conditioning equipment. Having an expert partner to help you reliably power these devices and navigate rapid technological changes is critical to the success of your business and that of your customers.
Learn more below about the benefits of choosing SunWize as your complete solution provider for remotely powered industrial devices. We're strictly focused on professionally designed, device-integrated, stand-alone solar, solar hybrid, and battery backup systems. To get started you can chat, call (866) 827-6527 or contact us via email.
How SunWize Increases Your Company's Competitive Advantage
Design expertise in the best and worst climates. Our learning comes from 15,000+ systems deployed in every US state and on all seven continents.
Experienced technicians are available for installation and troubleshooting support - Your system stands alone, but you don't!
Benefit from our deep relationships with market leading suppliers.
All systems are documented with CAD drawings. Assembly and installation guides are always provided.
Create an Account to take advantage of competitive dealer pricing, to receive expedited $15K/N30 approval, and to order online 24/7 with no minimums using terms or credit card.
SunWize solar modules are UL 1703 and Class 1 Division 2 Certified. They are available in 12V or 24V, and are rated from 5W to 340W.
East Coast & West Coast product warehouses and system assembly facilities to reduce your logistics time and cost.
Professional Engineer stamped SunWize solar mounts meet ASCE standards for wind speeds of 110MPH or more.
SunWize enclosures are aluminum, NEMA3R rated, and have a range of controls and battery fitments. Custom design manufacturing is also available
Find products and choose the right system more easily using our online tools
Stocked solar systems are available and ready for delivery within five days